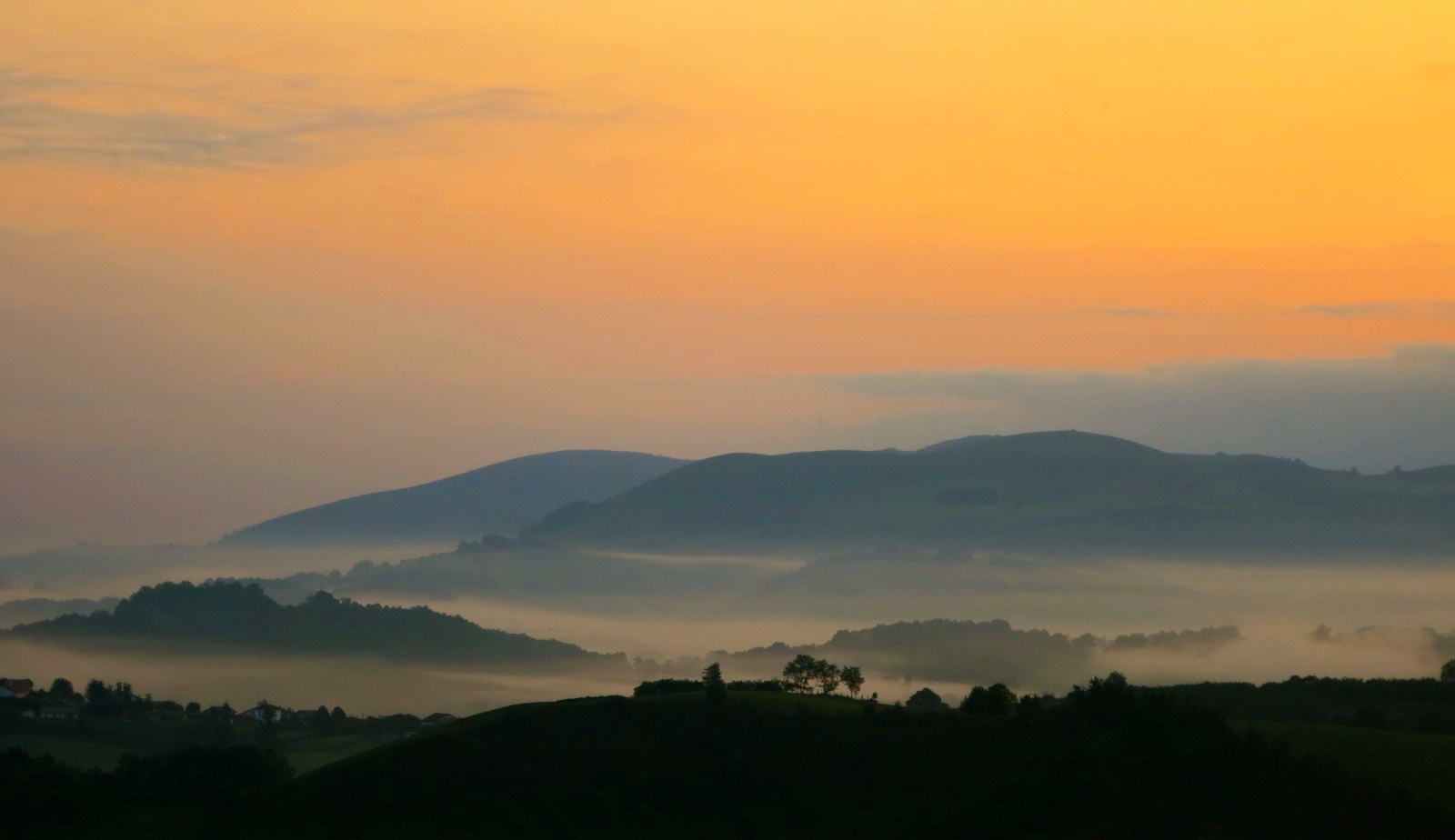 It depends on many factors:
how early the Sun rises. It is hard to walk in the dark (regardless of a good head lamp) but there is a special atmosphere.
from july until mid September it's very hot  from 11 am (38-40 C), so you should strart your day as early as possible to reach the next destination in time.
also from july until mid September there are so many pilgrims that some of the albergues will be full by the time you get there
It is hard to stay in bed for late when everybody around you swiches on the light, gets ready and makes noise.
Caminoteca's advice: start your day as early as possible – otherwise use ear plugs and eye mask 🙂