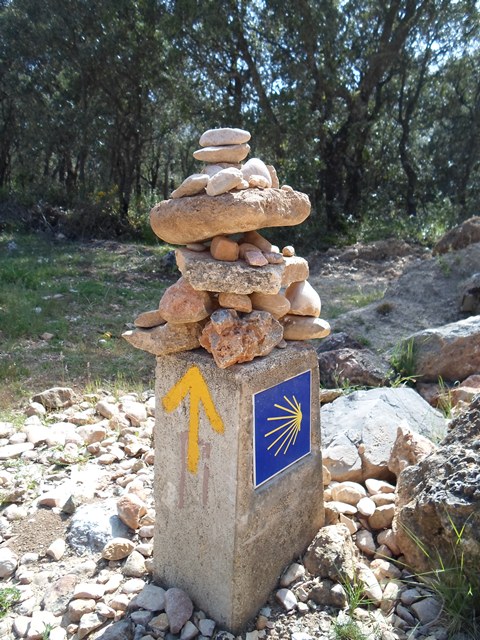 Our Philosophy
Make up your mind
Break out from everyday life
Walk the Camino
Open your mind
Make friends
Feel the freedom, nature and spirituality
Leave your EGO behind on the way
Notice how your mind changes by the time you get home
Yes, Camino can change your life…
Based on the deep impressions that we received on our Camino, we moved to Pamplona to open a unique shop for pilgrims. After helping 130,000 pilgrims in 12 years in Caminoteca, we know exactly what you need for your Camino. Come and check out our shop personally or you can buy our products online.
Where we are?
Our shop is located in the heart of Pamplona which is a medium size town at the end of the third stage of Camino de Santiago. Caminoteca is only 50 m far from the way of Camino itself, very close to the Cathedral of Pamplona and just on the way to Albergue Jesús y María, which is the biggest pilgrim's hostel in the town with 114 beds.
Look in the Shop
Come on, look in and visit us on your way to Santiago! We provide you all the information what you need about Pamplona or the Camino de Santiago, we can advise how to cure you blisters, setup your backpack or use your walking sticks. With a 12 years of experience of serving pilgrims on the Camino Francés we can also help you to find the perfect equipments for your long journey.